Contact:
Tracy Drake
CEO
Tel: 330-386-9051
Fax: 330-386-1122
ccpa@ccpa-ohioriver.com
www.ccpa-ohioriver.com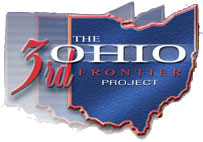 The Columbiana County Port Authority promotes economic development with Columbiana County and commerce on the Ohio River. The Port also develops industrial parks and works with local and foreign companies on retention and expansion as well as new plant locations offering a full range of incentives which include statewide tax credits, local Enterprise Zone Tax Abatements and local utility incentive programs. There are two Foreign Trade Zone sites available to companies engaged in international trade. Click here to see the many advantages Columbiana County offers.