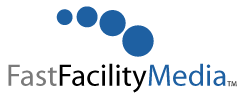 FastFacility has been driving traffic for three years through commercials on CNN's.


Listen to FastFacility's Managing Director, Dennis Shea's interview on Sky Radio:
Dennis Shea Interview - 0.8 MB

FastFacility is also aggressively direct marketed to leading manufacturers and distribution executives across the U.S.

Growth industries such as food processing, bio/pharm, plastics, transportation and auto related, machine equipment, technology, telephonics, computer equipment and components, medical equipment and fabricated metals will receive concentrated marketing each direct mail flight.

FastFacility Direct Mail Postcards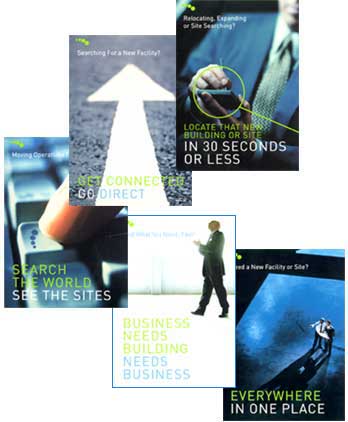 Regular ad campaigns appear in Area Development Magazine reaching the magazine's 45,000 executive subscribers. The campaign includes full color, 4-page inserts.

New in 2006, Fast Facility will reach more than 12,000 site prospects (and growing) with a monthly newsletter promoting the website featuring our latest updates and site selection information.



Fast Facility clients can advertise their location to a nationwide business audience on CNN with our highly effective and economical 30-second commercial package program. To learn more about this unique coop TV marketing opportunity on CNN, e-mail dshea@fastfacility.com.
---
---
For Rate or General Listing Information
For more information on the FastFacility program contact Dennis Shea at FastFacility, 800-735-2732, ext. 208, or by e-mail: dshea@fastfacility.com or one of the following regional contacts:

Contact
Region
Dennis Shea, ext. 208
dshea@fastfacility.com
General Inquiries
William Bakewicz, ext. 202
billbake@fastfacility.com

KY, NJ, NM, PA, TN, VA, AR, IN, NE, NY, OK ,DE, MD, MO, WV, TX, AZ, PR
Canada, Mexico, Europe, Caribbean

AL, AK, CA, CO, GA, FL, HI, ID, LA, MS, MT, NV, NC, ND, OR, SC, SD, WA, WY, IL, IA, KS, MI, MN, OH, UT, WI
New England

---
Technical Information/Account Support Services
For all technical questions regarding support services for existing FastFacility accounts, please contact:
Toll Free: 888 955 5592 or 800 277 3776
e-mail: techhelp@fastfacility.com
---